http://www.youarelaw.org/donate/
For any generous donation we thank you in advance. If you need a receipt, please email that request. The amount is up to you; however, keep in mind any private counsel or mentoring donation will be discussed in person. Use one of these options.
1. DONATE using a credit card, debit card, or Paypal. You can specify the pledged gift in the shopping cart
2. Donate Using Bitcoin – Use Your Bitcoins HERE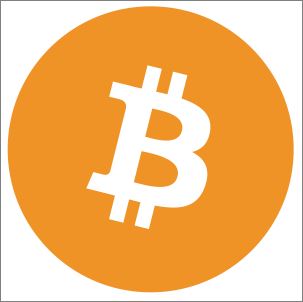 Join the future of digital money – OPEN AND FUND BITCOIN ACCOUNT EASILY AND FREE
3. Donate using other currencies. We accept silver coins by private courier and USPS Money Orders.
NOTE: With USPS money order leave the TO:______ section blank. In other words, do not write in our Ministry name. This way one can hold the money order and re-use it again as needed, and also please leave the tear off receipt attached to the money order when you send it..
Deliver cash or money orders by mail to: Trinity Freedom Ministries SSM, 19215 SE 34th street #106-617, Camas, Washington near [98607]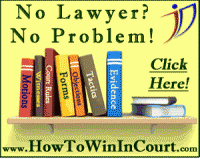 ---
DISCLAIMER NOTICE: Nunc Pro Tunc to January 1, 2012: All Rights Reserved. www.youarelaw.org or any agent thereof does not give legal advice. The information contained herein is for entertainment purposes, and we at most hope that it stimulates your thought process to consider the variety of potential solutions, and to seek competent legal, tax, or financial advice from a trained professional. The information contained herein is for generic brainstorming, entertainment, and is not meant as legal advice for any specific legal situation you are in. Contact with an agent of Trinity Freedom Ministries is considered PRIVATE and Confidential. If you do not agree to these terms, you must exit the website and not utilize any materials. If you agree to those terms, you may contact us privately for questions or information, via Email to begin with, under those terms at all times. If you remain on this site and use it you are subject to these terms. All Communication is PRIVATE, confidential, and without the consent or agreement of monitoring by any third-party. Violation of these privacy terms subjects the violator to a $100,000 in Silver coin charge per incident.
---
SPONSORS AND TOOLS
YoCoin – Get on the next generation private Digital Currency. Bitcoin made many wealthy. Could this be the next one? Check it out now and REGISTER for TJ's team HERE with as little as $50 deposit to your account to activate. More details and compensation plan details HERE
The Billion Coin – the crypto currency that expects to never goes down in value DETAILS HERE
Learn about the new genetic Medical Labs breakthrough that can actually predict diseases years in advance. Earn close to $200 per test a doctor orders from your one time referral, and some doctors run 20 to 40 a month! Just one doctors could pay you $5,000 to $10,000 + monthly residuals OPPORTUNITY VIDEO JOIN HERE
How to Win In Court Without and Attorney – The essential procedural law training tool for all members studying to succeed DETAILS HERE
Form Your Own Private Ministry – Develop your not for profit purpose to serve, with full privacy and protections that state controlled non-profit entities may not provide. Not to be used for just asset hiding or tax avoidance, but for a real mission to serve your brother. HERE
---